In 2019 the majority of the lead roof was stolen from our church roof and we are and we are raising funds so a permanent repair can be made - you can donate to the Crowdfunder site 'Raising the Roof - St Helen's Church, Plungar - here
Also, why not join in our 50/50/50 challenge - get the sponsorship form here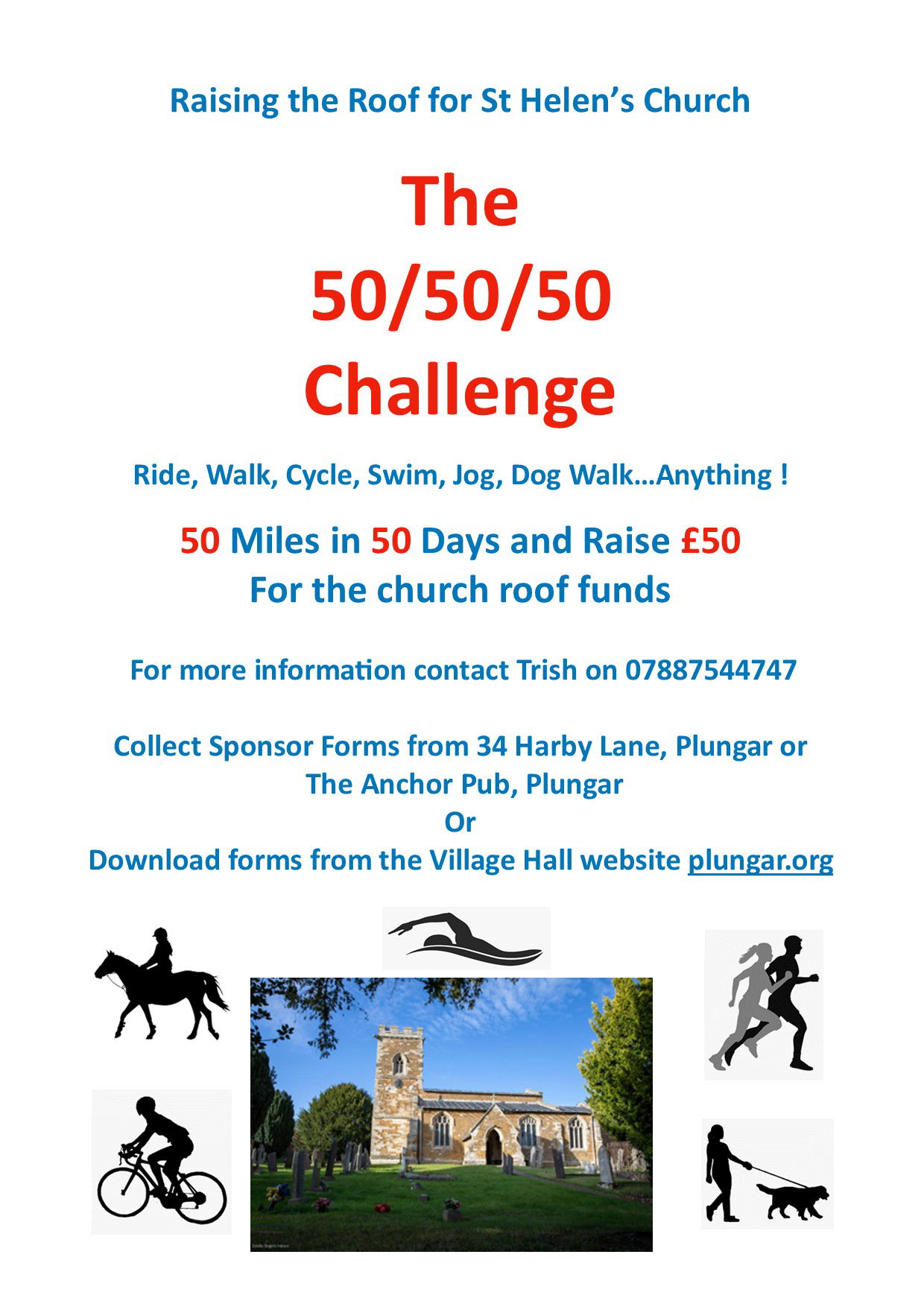 The church was insured, yet sadly, this only covers a small part of the overall cost, which included putting a temporary cover in place that is now beginning to leak and do damage to the internal fabric of this beautiful building.
A group of villagers, who believe the church to be an important community asset, have come together and we want to raise funds so that a permanent repair can be made to the roof.
This won't be cheap and is anticipated to cost approximately £60,000. The good news is that we have been working hard and already raised a total of £38,000 towards this project. By raising another £22,000 we will reach our target and we can then get our roof repaired.
We want the church to be restored to its former glory so that the people can enjoy this lovely building for many years to come.
Please donate whatever you can afford, it all adds up and it will help us in meeting our target.